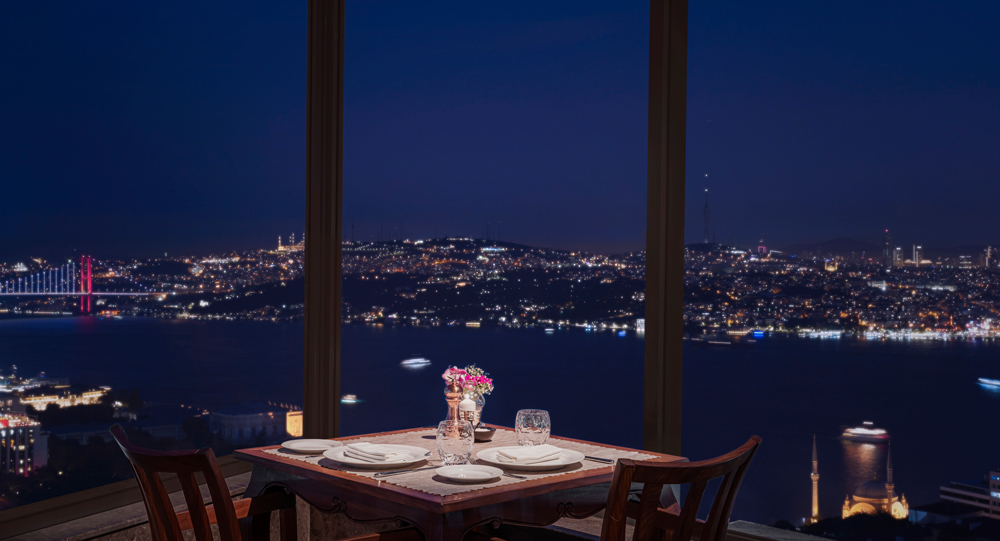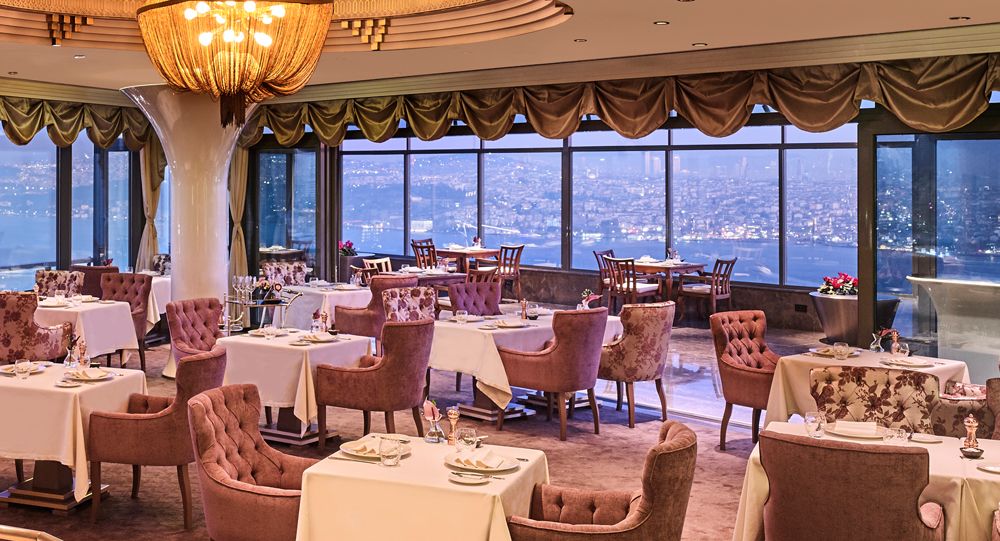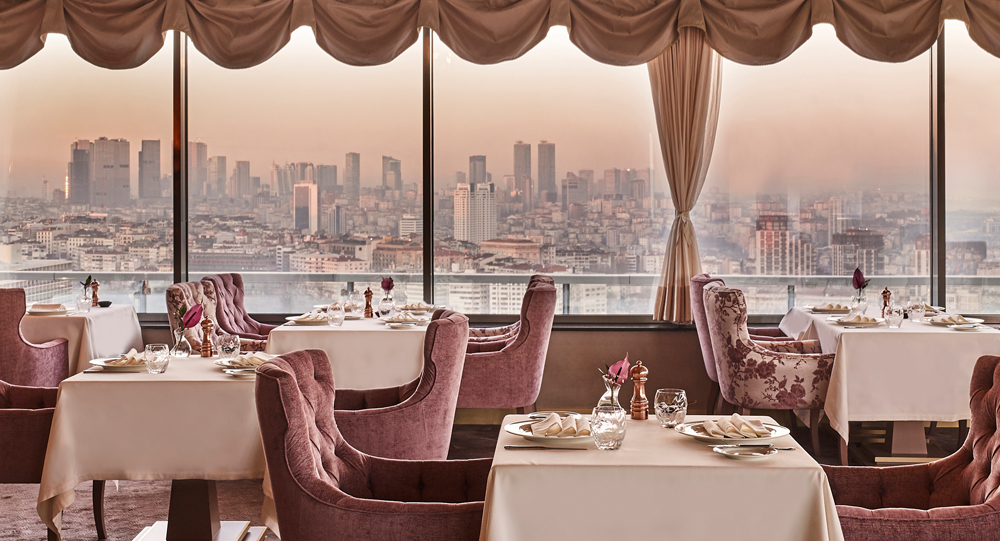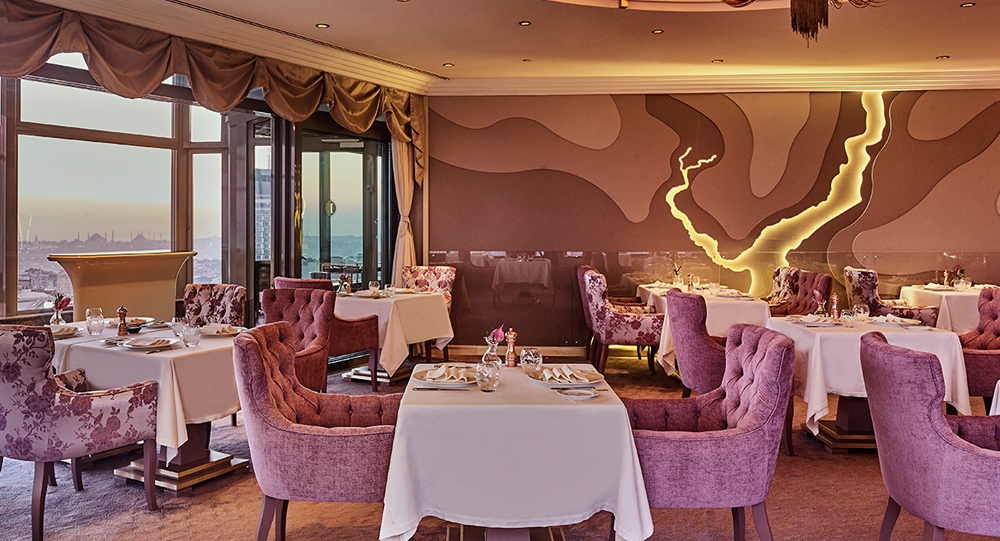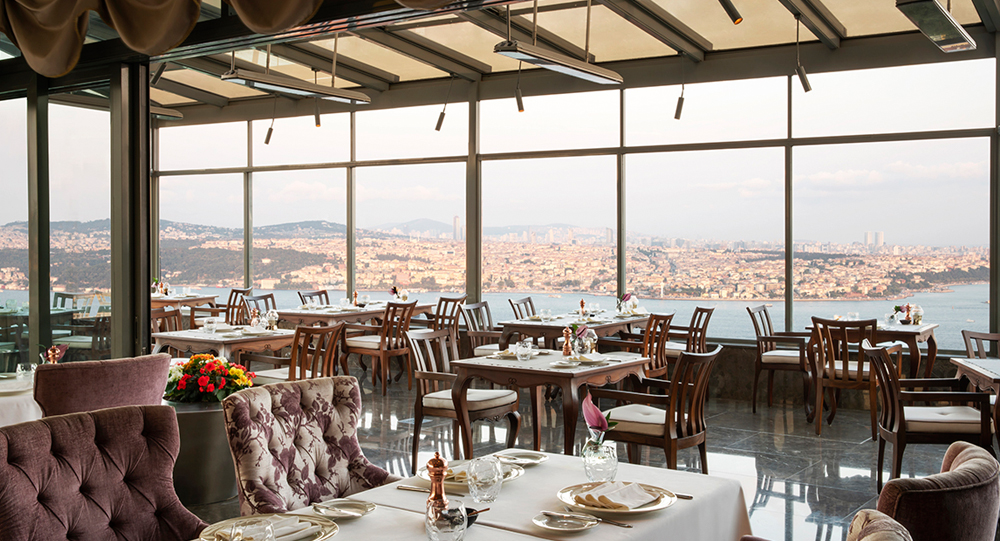 The finest in Turkish and Ottoman cuisine…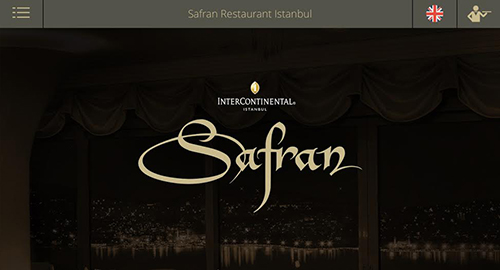 A new approach to Safran with tablet menu…
Enjoy view at the terrace
Only the internationally recognised and 'Academie Internationale de la Gastronomie' awarded Safran offers the finest in Turkish and Ottoman cuisine and spectecular views of the Bosphorus. The covered terrace provides the opportunity to enjoy breathtaking panoramic views all year round in this elegant and sophisticated setting. Throughout the week, you can enjoy traditional live music between 7:30 pm – 10:30 pm.
Please note;
Smoking cigar is prohibited during summer season at dinner time between 7 pm – 10 pm in Safran Terrace.
We kindly request from our guests not to wear training outfit, slippers, shorts etc in restaurants.